Home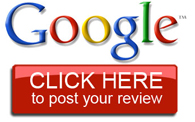 You can find more information about this by clicking here. Thank you for your patience and continued support in this matter.
Bud and Bloom Florist - Trusted Professional Florist in Franklin
Bud and Bloom Florist offers beautiful, fresh flower arrangements in Franklin, IN. Our expert florists create the perfect floral gifts to suit any special occasion and offer quick and easy floral delivery throughout Franklin for your convenience. Need flowers delivered across the country? Bud and Bloom Florist's trusted network of florists deliver nationwide! Bud and Bloom Florist also offers same-day flower delivery services for any last minute gift needs. Make the right impression with fresh flowers from Bud and Bloom Florist. Trust your local florist to find the perfect floral gift. We offer the freshest, most beautiful bouquets to fit any budget - for any holiday or occasion. From lovely Mother's Day and romantic anniversary flowers, to special birthday flowers, exquisite Valentine's Day flowers, to sympathy funeral flowers and thoughtful get well flowers, Bud and Bloom Florist offers the best arrangements and gifts for the ones you love.
You never have to worry when ordering fresh flowers from Bud and Bloom Florist in Franklin. Our expert florists can deliver the perfect floral gift for any occasion. Browse our website to find the right flowers for your special someone and order online or over the phone - it couldn't be easier! Bud and Bloom Florist will reliably deliver your arrangements throughout Franklin, Greenwood, Whiteland, Bargesville, Trafalgar, Southside of Indianapolis or any city nationwide!
Send Dazzling Flowers in Franklin from Bud and Bloom Florist
The florists at Bud and Bloom Florist take pride in providing the freshest bouquets, plants and gift baskets to delight every customer. Look no further than Bud and Bloom Florist for the best floral arrangements in Franklin, IN. Our experts artistically hand-arrange your flowers and hand-deliver them to your special recipient. There's no better option when it comes to fresh, beautiful flowers in Franklin. Bud and Bloom Florist delivers freshly arranged flowers that will never arrive in a cardboard box. As a top florist in Franklin, each of our floral gifts get the time and personalized attention they deserve. Our hand-arranged bouquets are personally delivered to your recipient so they are guaranteed to receive fresh, beautiful flowers every time. Rely on Bud and Bloom Florist for quality flower delivery in Franklin and we can send orders anywhere in the nation.
Our shop serves the following areas and zip codes in Indiana:
Franklin, Bargersville, Whiteland, New Whiteland and Trafalgar, Greenwood, Southside Indianapolis, Center Grove, (46106, 46124, 46131, 46181, 46184, 46143, 46227, 46217, 46143, 46142)
We also deliver to the following facilities:
Christina House
Flinn & Maguire Funeral Home
Franklin Meadows
Franklin United Methodist Home
Hickory Creek At Franklin
Homeview Center Of Franklin
Indiana Masonic Home
Jessen Funeral Home
Morning Point
Swartz Family Community Mortuary
Simplicity Funeral Home
Forest Lawn
G. H. Herman
Daniel O'Riley
Bransen O'Riley
Wilson St. Pierre
Singleton Community
To see a full list of facilities that we deliver to, please click here for funeral homes and click here for health care facilities.